Introduction
Have you ever been faced with a multitude of choices when it comes to finding a reliable cannabis dispensary?
According to a recent study, Thailand now has over 5000 licensed dispensaries, making selection even more arduous. But how can you tell the quality establishments from the rest?
In this article, we'll cover the essential criteria for evaluating a dispensary, from legality to customer experience to product quality.
For anyone looking to make an informed choice, this is the read for you. Let's dive into this comprehensive guide together.
Essential criteria for evaluating a dispensary
In the quest for the ideal dispensary, several factors need to be taken into account. While each consumer has his or her own priorities, certain universal criteria remain essential to guarantee a safe and satisfying shopping experience.
These criteria, which range from legality to product quality to staff expertise, are the benchmarks by which to judge your choice. Let's take a look at the pillars that define a trusted dispensary like Greenhead Clinic which has been highly rated by users on Google.
Legality and licensing
Thailand's legal cannabis landscape has undergone major changes in recent years. It's imperative for any discerning consumer to ensure that the dispensary they visit operates in full compliance with the law. Here's what you need to know:
Certifications required in Thailand: Since the partial legalization of cannabis for medical purposes in 2018, dispensaries must obtain a specific license issued by the Ministry of Public Health. This license guarantees that the dispensary has followed all the necessary procedures and is authorized to sell cannabis for medical purposes.
Transparency of operations: A quality dispensary hides nothing. It should be able to present its business license to any customer who asks for it. What's more, the best stores often display their licenses prominently, demonstrating their commitment to legality and customer trust.
Collaborations with certified laboratories: To guarantee the quality of the cannabis sold, many leading dispensaries collaborate with independent laboratories. These laboratories test products to ensure they are free of contaminants and meet quality standards. The results of these tests are often available to customers, reinforcing the dispensary's credibility.
Ongoing staff training: Legality is not just about licenses, but also about how cannabis is sold and advised. A responsible dispensary invests in training its staff to ensure they are up to date with the latest regulations and best practices.
Legality and possession of the appropriate licenses are crucial indicators of a dispensary's reliability. They testify not only to its compliance with the law, but also to its commitment to providing its customers with safe, quality products. Before making a purchase, it is always advisable to check these elements to ensure an optimal experience.
Product quality and variety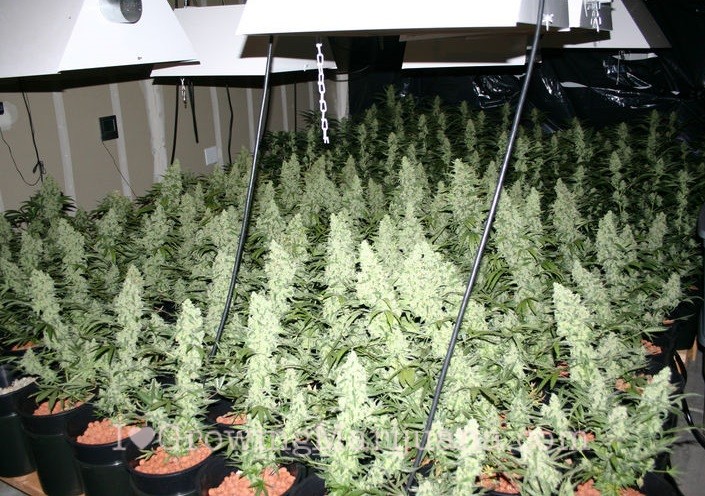 In the world of cannabis, product quality and variety are at the heart of consumer concerns. In Thailand, where the market is booming, it's essential to know how to distinguish between dispensaries offering premium products. Here are some key elements to consider.
Recognizing quality cannabis
Texture and appearance: Good cannabis is characterized by a texture that is neither too dry nor too moist. Buds should be dense and well-formed, with a bright green color dotted with shiny trichomes.
Aroma: Quality strains give off a distinct, powerful fragrance, a sign of freshness and good growing conditions.
Provenance: Reputable dispensaries are transparent about the source of their cannabis, whether grown locally or imported. Some even collaborate with certified organic farms to guarantee a pesticide- and chemical-free product.
Diversity of strains and by-products
Strains: A quality dispensary offers a diverse range of strains, from relaxing indica to energizing sativa and balanced hybrids.
By-products: Beyond cannabis flowers, the best dispensaries offer a wide range of by-products, such as oils, tinctures, edibles and topicals. These products are tailored to different needs and preferences, providing a personalized experience for every customer.
Collaboration with experts: Market-leading dispensaries often partner with botanical and chemical experts to develop and test their products. These collaborations guarantee not only quality, but also innovation, with the creation of new strains and formulations.
Customer feedback: Consumer reviews and testimonials are a valuable source of information. A dispensary that regularly receives positive feedback on the quality and variety of its products is generally a sign of confidence.
Product quality and variety are decisive criteria in choosing a dispensary. It's essential to educate yourself, examine the products and ask questions to ensure you make the best possible choice. After all, cannabis is an experience, and every detail counts.
Staff expertise and knowledge
The world of cannabis is vast and constantly evolving. For consumers, whether novice or experienced, navigating this universe can sometimes prove complex. That's where the importance of qualified, knowledgeable staff comes in. Here's how to distinguish a dispensary that relies on the expertise of its team.
Initial and ongoing training
Training programs: Dispensaries of excellence invest in the initial training of their staff. This ensures that every employee has a sound knowledge of the basics of cannabis, its effects and uses.
Regular updates: The cannabis industry is constantly changing. The best dispensaries ensure that their staff are regularly trained on new strains, recent scientific studies and market trends.
Personalized advice
Active listening: A skilled employee will take the time to listen to the customer's needs and concerns to offer tailored recommendations.
Diversity of advice: Whether choosing a strain, understanding dosages or exploring new consumption methods, well-trained staff are able to guide the customer through all these steps.
Collaboration with experts
Outside speakers: Some dispensaries bring in outside experts, such as researchers, doctors or botanists, for training sessions or workshops. This enriches the team's knowledge and strengthens its credibility.
Partnerships with institutions: Collaboration with universities or research centers is a sign that the dispensary is committed to a scientific and evidence-based approach.
Testimonials and feedback
Customer reviews: Reviews left by customers can offer valuable insight into staff expertise. A dispensary that regularly receives praise for its team's advice and support is undoubtedly a trustworthy establishment.
The expertise and knowledge of the staff are essential criteria when choosing a dispensary. They guarantee an enlightened, secure shopping experience, tailored to the needs of each consumer. Before committing yourself, it's always a good idea to ask questions and make sure the staff live up to expectations.
Customer experience: a key indicator
When it comes to choosing a cannabis dispensary, beyond the quality of the products and the expertise of the staff, the customer experience plays a key role. It's what shapes the consumer's overall perception and influences his or her decision to return or not. Two major elements contribute to this experience: the ambience of the place and feedback from other customers.
Ambience and cleanliness
A dispensary is more than just a sales outlet; it's a place where customers come to seek advice, discover new products and, above all, feel at ease. The atmosphere must be welcoming and reassuring. Careful decoration, appropriate background music and pleasant lighting all contribute to creating a warm atmosphere. Cleanliness is also essential. A clean and tidy dispensary is a sign of professionalism and inspires confidence in customers.
Customer reviews and testimonials
In today's digital age, online reviews have become the tool of choice for assessing the quality of a service or product. For a cannabis dispensary, this feedback is all the more crucial.
Where can you find reliable reviews?
Specialized platforms: There are several websites dedicated to dispensary reviews, offering a detailed view of consumer experiences.
Social networks: dispensaries' official pages on platforms such as Facebook or Instagram can collect testimonials and customer reviews.
How to interpret online reviews?
Diversity of opinions: It's essential to read a variety of reviews, both positive and negative, to get the full picture.
Date of reviews: A recent review is often more relevant than one that is months or years old.
Dispensary response: The way an establishment responds to reviews, whether positive or negative, speaks volumes about its professionalism and concern for customer satisfaction.
The customer experience is an essential barometer of a dispensary's quality. It is built up through multiple facets, from the ambience of the location to feedback from other consumers. To make the best choice, it is advisable to take these different elements into account, and always give preference to establishments that place the customer at the heart of their concerns.
Conclusion
Over the course of this article, we've explored the key elements that define a trusted cannabis dispensary.
From the importance of licensing to the expertise of the staff and the customer experience, it's clear that choosing the right dispensary requires careful consideration.
For consumers, it's not just about guaranteeing product quality, but also a satisfying overall experience. So, the next time you're faced with several options, remember these criteria.
Don't hesitate to share your experiences and recommend this article to others who could benefit from it. Together, let's work towards informed and responsible cannabis consumption. Enjoy your discovery!